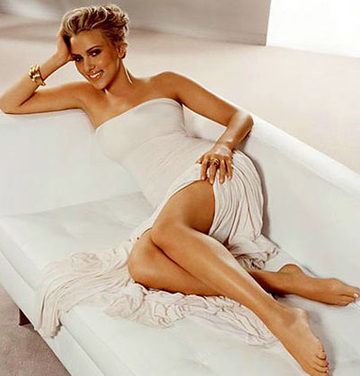 Photographs of actress Scarlett Johansson and Brazilian beauty Gisele Bundchen will be up for grabs at Skylight in New York City.
The auction organised by Allure magazine titled 'Most Alluring Bodies' would exhibit Regan Cameron's photo of Bundchen featuring in jeans and a big floppy hat, but with her back to the camera.
Celebrity photographer Annie Leibowitz's snaps feature Johansson lying on a couch in a pair of underwear and a beaded top, reports E! Online.
Also up for grabs is a rare picture shot by photographer Eve Arnold of Marilyn Monroe on the set of The Misfits.
The auction, to be held on May 7 would kick off Skin Cancer Awareness Month.