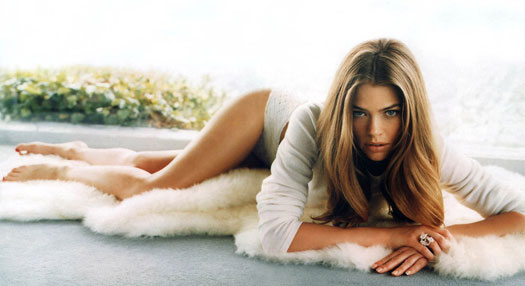 Former Bond girl
Denise Richards
has officially removed the Sheen off her last name, cutting the final ties to her ex hubby,
Charlie Sheen
. The 37-year-old actress won a judgment Friday to change her legal name back to Richards, media reports said. The actress took her married name when she wed Sheen in 2002. After their bitter divorce was finalized in 2006, Richards and Sheen, 42, had been embroiled in a custody battle since then over their two daughters, 3-year-old Sam and 2-year-old Lola. Richards recently won a court battle allowing her to feature her daughters in a reality TV show, much to her ex-husband's dismay. The move drew public criticism by her former father-in-law,
Martin Sheen
, who said Richards is making "a mistake" in turning her home life into the basis of the show. In January, Richards topped a list of the worst Bond girls put out by Entertainment Weekly.