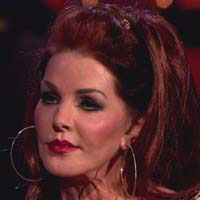 It's believed that The Dancing With The Stars contestant was treated by Dr. Daniel Serrano in 2003, when the unlicensed doc was injecting his A-list clients with what he claimed was a miracle solution that worked better than Botox.However, Serrano was arrested In November 2004 when it was discovered that his "miracle" injections were in fact industrial, low-grade silicone similar to what's used to lubricate auto parts in Argentina, reports TMZ.
In 2006, Serrano pleaded guilty to conspiracy, smuggling and use of unapproved drugs and was sentenced to 18 months in federal prison.
In a statement released on Tuesday, a rep for 62-year-old Presley said: "Priscilla Presley was one of many documented victims of Dr. Serrano. An investigation which uncovered his misconduct ultimately lead to his imprisonment.
"Ms. Presley dealt with this matter years ago and everything is well."
Well, almost…