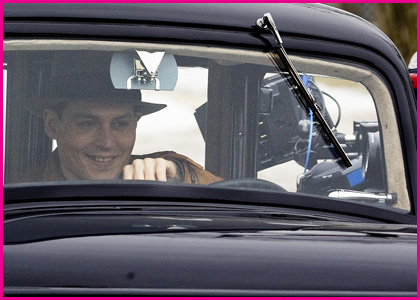 Johnny Depp took to the set of his new movie in Columbus, Wisconsin on Monday (March 17).
Depp and his Hollywood crew are filming Public Enemies, in which Depp plays 1930's bank robber John Dillinger.
According to local press, directors kept fans blocks away from the filming – but hundreds of Depp lovers flocked to Columbus, trying to get a glimpse of the Hollywood star.
"He rolled down his dark window as he rode by and waved at all of us as we were waiting," told a fan, adding, "I never thought a big movie would come here or anywhere near us, so it's kind of exciting."
Press reports tell that Johnny and his film crew will be in Wisconsin for a few more days, before moving on to film at other locations.