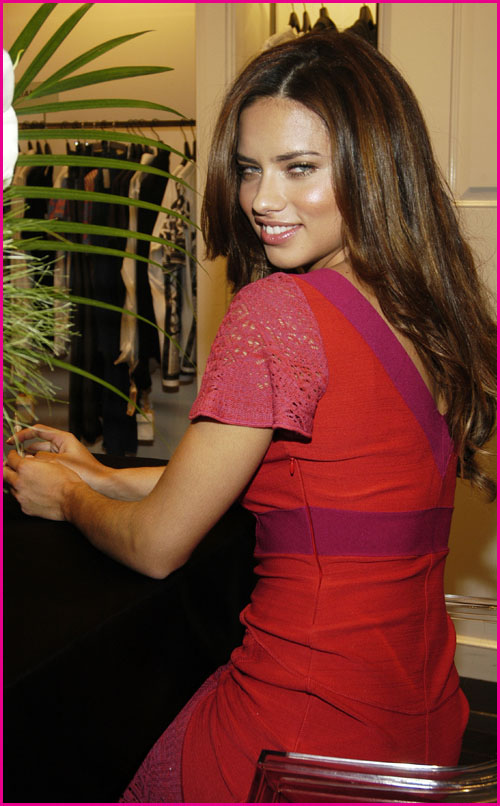 For all guys out there who love Adriana Lima, you may want to get the latest copy of GQ magazine.
Adriana Lima is the latest issue's covergirl, and there are some pretty steamy photos inside.
Miss Lima was at Saks Fifth Avenue yesterday to promote the mag and sign autographs.
In the cover story, Adriana reveals her strict "no sex before marriage" rule, as well as the high standards she hold for her suitors.
She states, "Sex is for after marriage. They (men) have to respect that this is my choice. If there's no respect, that means they don't want me. When we're traveling together for the first time, we sleep in different rooms. That's the number one thing."
"Show me you can take care of me. Say you're taking me to dinner: I expect you to pick me up and open the car door for me. Hold the restaurant door while I enter and pull out the chair for me when I sit down. Stand up when I go to the restroom and again when I return."
"Don't change your personality when you get around people at a party, or don't walk in and think you're the hottest person because you have the hottest girl. If you start carrying me around like a trophy, it's not good."