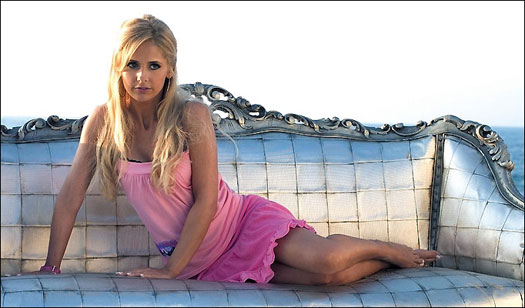 Sarah Michelle Gellar (Buffy) –  actress plays a porn star in Southland Tales and was so taken with the cover of her character's X-rated video, she tried to steal it.
And she admitted she liked the picture because it showed her head on a sexier body.
"I did try and to take the case for my character's porn video," she told Maxim mag.
"To make the cover look authentic, they put my face on someone else's body.
"Normally if I see those pictures on the internet, I'm calling my lawyer and suing someone! But because of my contract, they had to destroy all the pictures.
"They let me pick the body of the girl they put my head on: I picked one with a curvy body and butt."