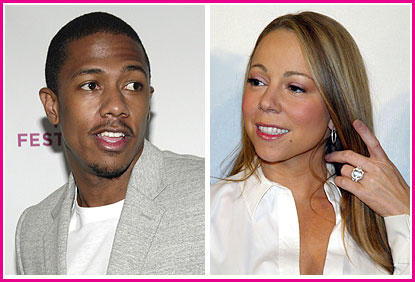 Mariah Carey has been showing off a huge rock since last week and now an insider is telling the New York Post's Page Six that it's definitely from her new boyfriend, Nick Cannon — and that a wedding's in the works! According to the insider, Nick bought the pricey ring for his lady at Jacob & Co. for a whopping $2.5 million and was overheard telling owner Jacob Arabo that they're going to marry.
Whether the wedding news is true or not, one thing's for sure — Mariah got some bling fit for a queen.
The ring is 17 carats with an enormous 10-carat center stone and made of rare pink and purple diamonds.