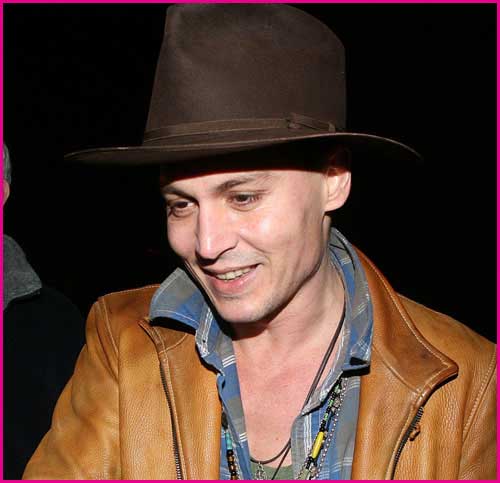 We haven't seen Johnny Depp this clean cut since his days as "Ed Wood" way back in the day. And Johnny Depp seems to be embracing the cleaned-up look.
Depp was spotted on the set of his new movie "Public Enemies" on Wednesday in full period costume. He graciously waved to fans in between takes, and looked to be enjoying himself.
Then, Depp took some time out of his busy shooting schedule in Columbus, Wisconsin to shake a few hands and pose for a few pictures.
Johnny is starring alongside Christian Bale, Channing Tatum, and Marion Cotillard in a flick about the Feds trying to take down notorious American gangsters John Dillinger, Baby Face Nelson, and Pretty Boy Floyd during a booming crime wave in the 1930s.