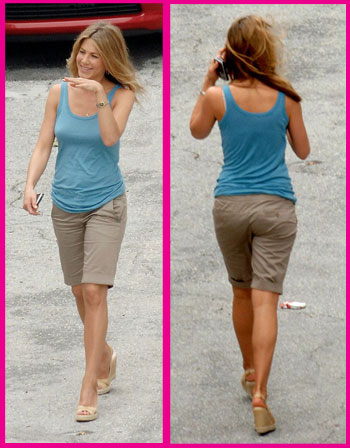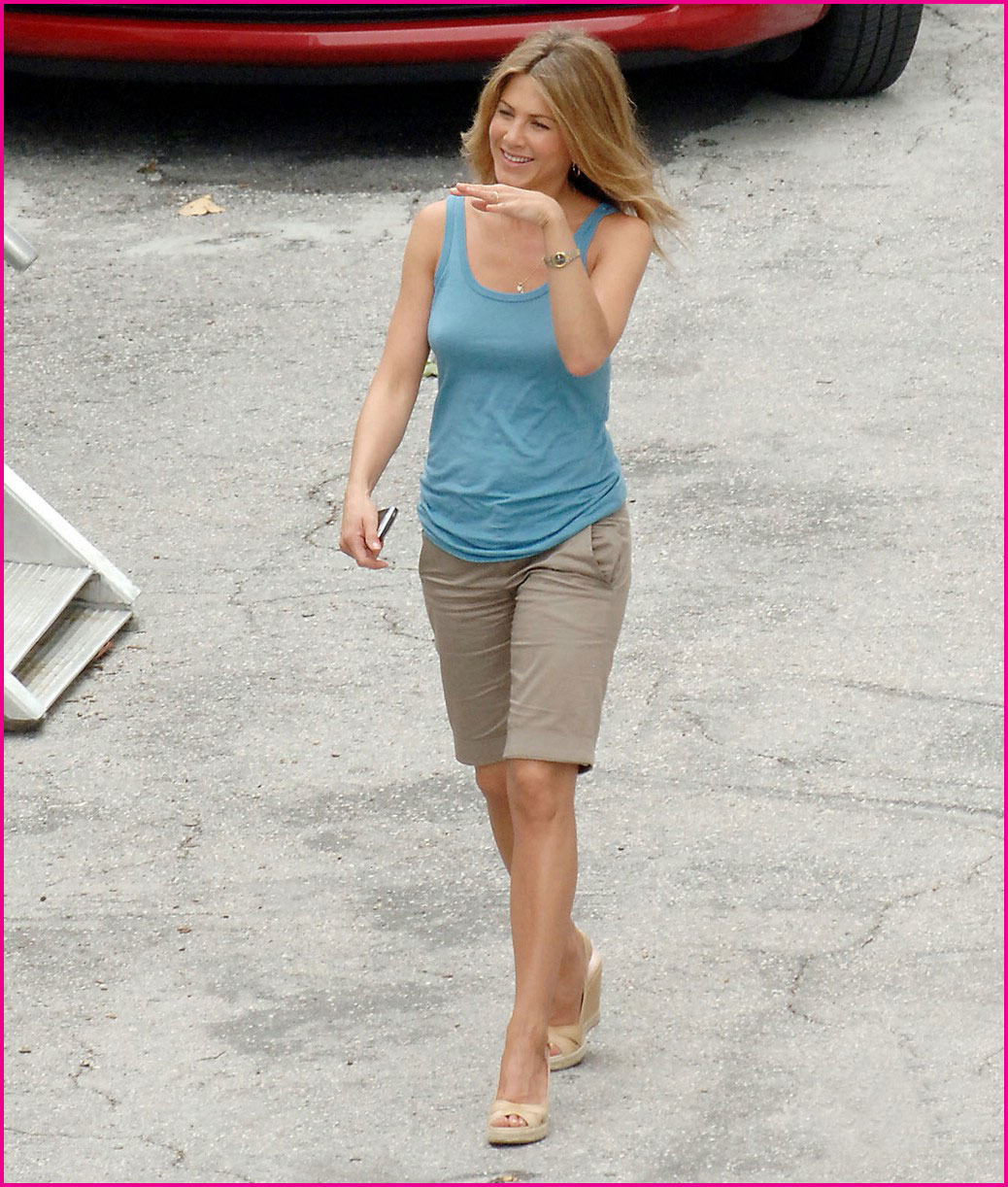 Jennifer Aniston
looks happier and healthier than ever while taking a film break from Marley & Me in Miami, Calif. on Tuesday.The Big Blog has a little nugget on Aniston unable to film scenes in Seattle, Washington for her other movie Traveling because she was in Miami filming Marley and Me. Said Traveling co-writer Mike Thompson, "We literally planned from the beginning how to integrate her in Seattle. We fabricated a gum wall (the entire length of the wall is literally covered in chewing gum) in Vancouver so we could shoot the two of them in a two-shot in front of it. We shot Aaron Eckhart and Judy Greer and a photo double for Jennifer (in Seattle).
We did the same thing at the troll. In Vancouver we shot her whole body in front of green screen. We have a wide shot of a group staring up at the troll, and we'll literally insert her body in between them. Also, we shot a two-shot of her and Aaron in front of Vancouver, under the 99 bridge, where there are the big giant columns. We built one of the big giant columns in Vancouver and shot them in front of it. We did the same thing at Bruce and Brandon Lee's graves - replicated those in Vancouver and shot them there.
A fake Jennifer Aniston!