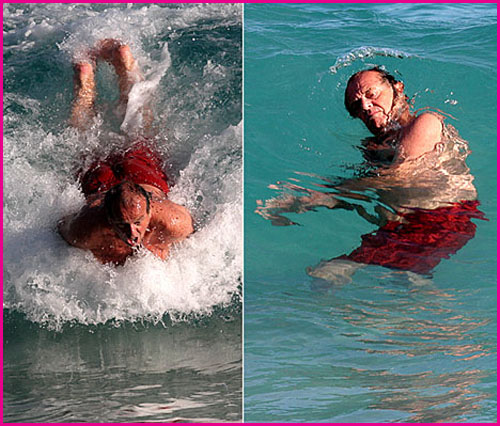 Jack Nicholson hits the high seas again
Easy rider, who is approaching his 71st birthday, spent the afternoon flailing around like the whale in the waves during an afternoon at the beach on the Caribbean island of St Bart's.
The father of five, who used to be a real shark, insists he has tamed his famous lady-killing ways.
He has said: "You're never too old. But I'm not as wild as I used to be.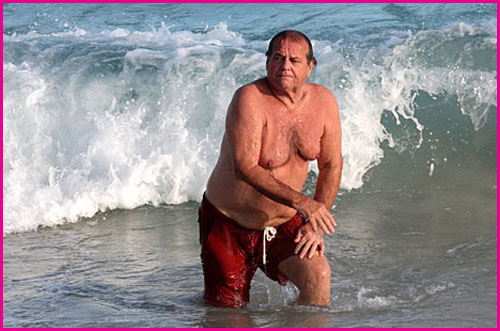 "I'm a quieter, more introspective man than I was 20 years ago."
Don't give up Jack!