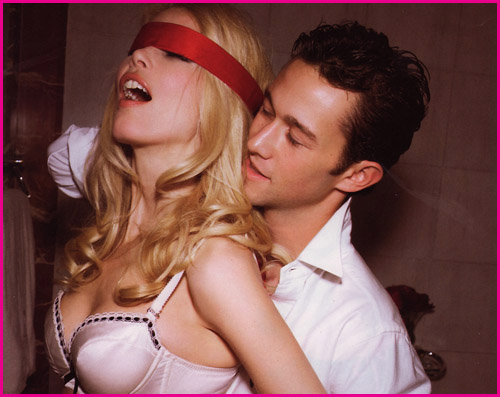 You may remember
Joseph Gordon-Levitt
as the little boy on '3rd Rock From The Sun', but he's 27 now. With recent roles in 'Brick', 'Manic', 'Mysterious Skin', and 'The Lookout', he's established himself as a successful young Hollywood actor.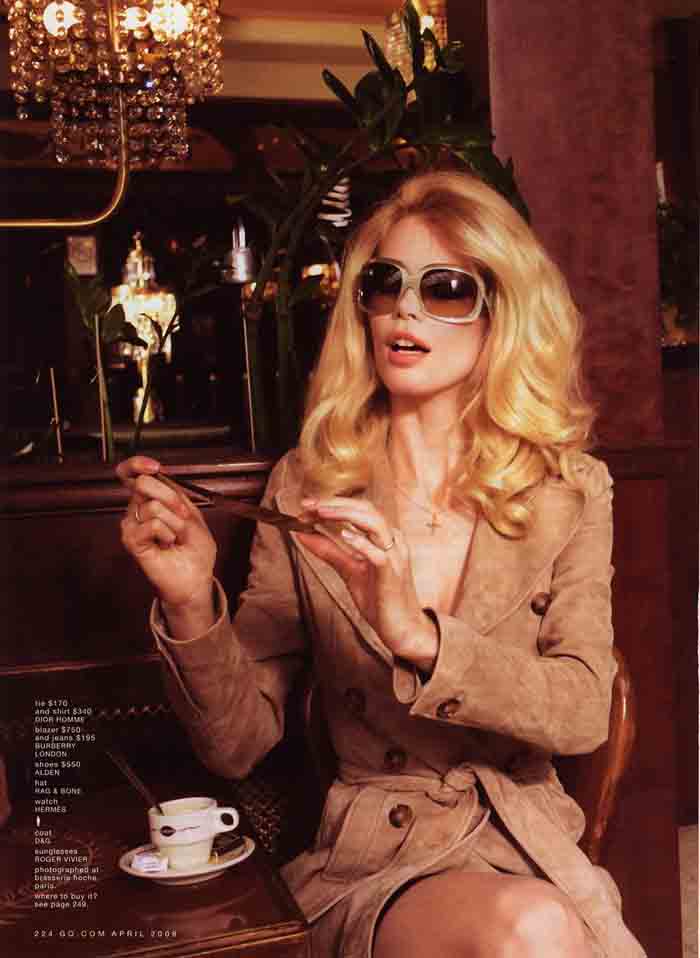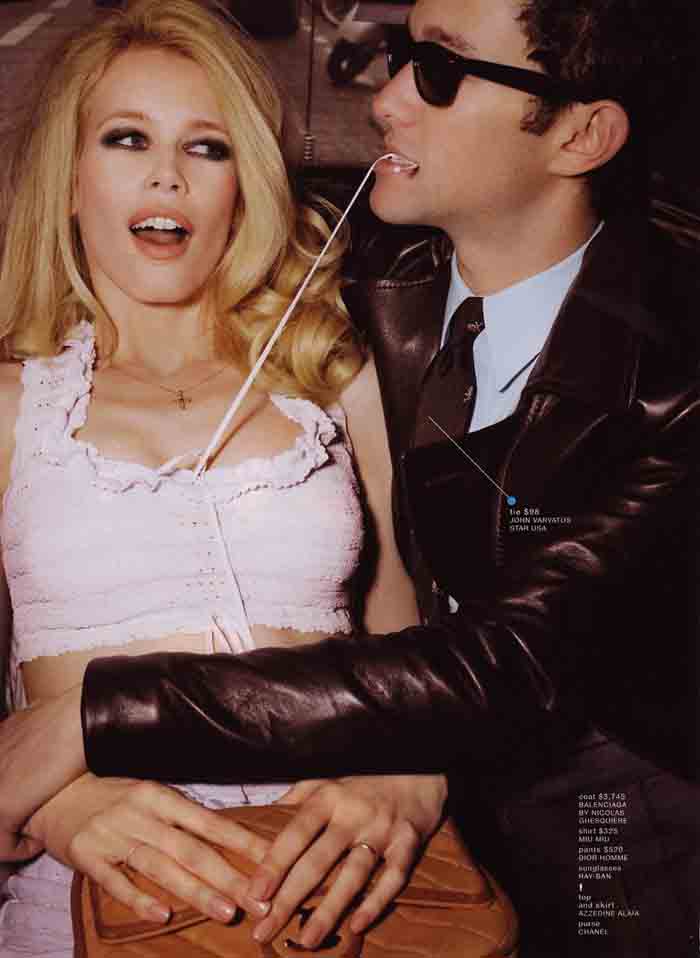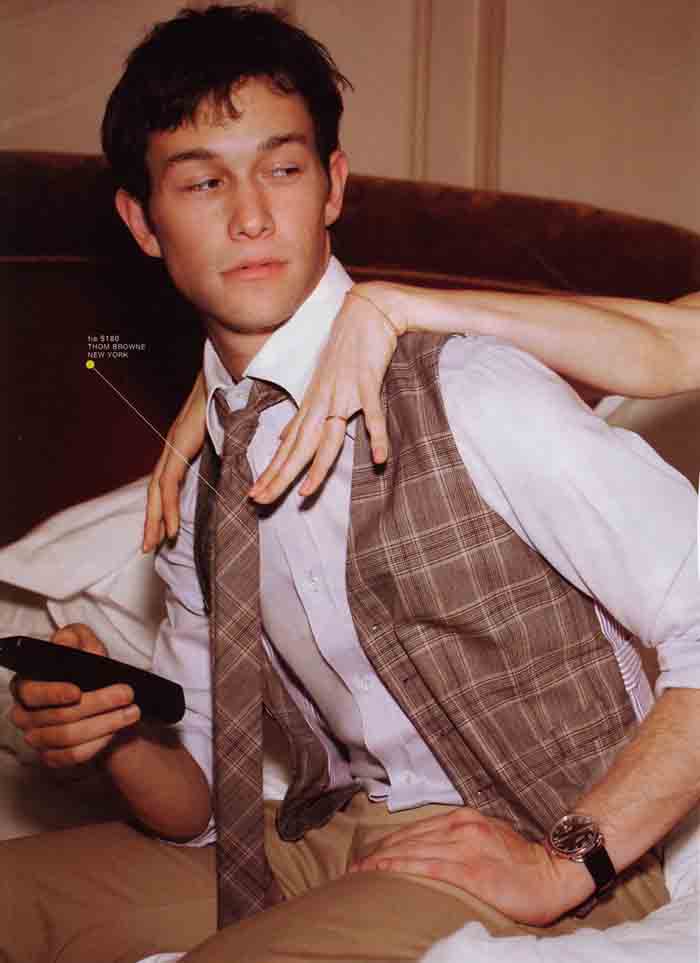 Here we can see him on pics with
Claudia Schiffer
in the April 2008 issue of GQ. She still looking hot after all these years.