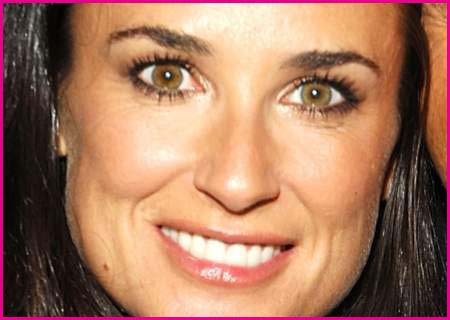 Demi Moore has revealed that blood sucking leeches help keep her looking hot, according to media reports Wednesday.
The actress told a squeamish-looking David Letterman on the Late Show that she underwent leech therapy in Austria last week. She did the cleanse for optimizing her health and healing and part of the treatment was leech therapy
Moore insisted the toothy slug-like creatures weren't bottom of the barrel invertebrates though.
"These aren't just swamp leeches, these are highly trained medical leeches," she laughed.
Moore said they tested a leech out on her belly button before putting several others on different areas of her body. She also revealed that the creatures preferred bare skin.
So what were the benefits of having the little creatures bite into her skin?
"They have a little enzyme that when they're biting down on you, gets released into your blood and generally you bleed for quite a bit. And your health is optimized. It detoxified the blood and I'm feeling detoxified right now," she told Letterman.
Something like THAT, Demi???