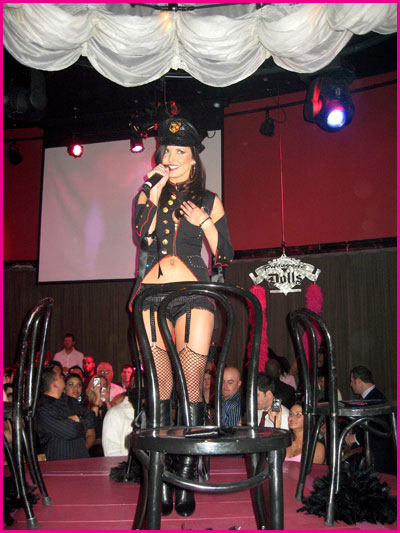 Audrina Patridge is really enjoying this new found attention she's been getting after her nude photos leaked on the Internet. Isn't Hollywood amazing? People with talent struggle for years to be successful and sex tapes and nude photos bring upon instant fame. Watch out Lauren, Audrina is becoming more popular than you!
Last night Audrina dressed up as a Pussycat Doll and hit the stage at Pure Nightclub to introduce the dolls as they performed at the Pussycat Doll Lounge.
Where did her new tattoo go? It was not visible in any of the hundred pictures taken of her last night.