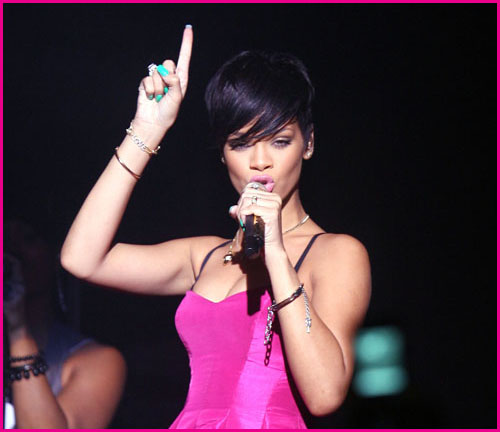 For her charity, The Believe Foundation, Rihanna and Island Def Jam, "got together with a local foundation in three cities and Escada and [the label's fragrance] Moon Sparkle to sponsor the event," she told People magazine, adding, "It was amazing."
"When I was young and I would watch television and I would see all the children suffering, I always said when I grow up I want to help," she said of why she started The Believe Foundation.
"Not long after I was in the position where I could help. I started to visit all these children's hospitals and I have a soft spot for kids," she says. "I just want to help and make sure they are happy. They can come to a Rihanna concert or have toys or gifts at Christmas."
From here, there are two more concerts planned, the first on March 28 at San Francisco's Ruby Skye and then on April 9 at New York City's HighLine Ballroom.