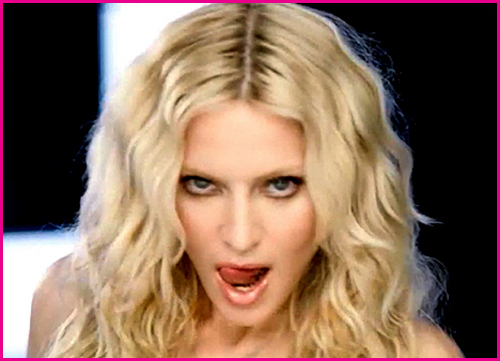 As
Madonna
approaches 50, it appears reinvention now requires a little digital trickery. The pop star has debuted her latest raunchy incarnation in a clip for her new single '
4 Minutes
', but it seems she has turned to soft focus, gentle lighting and perhaps a little airbrushing to get her look just right. In the sci-fi inspired video, Madonna strips down to a skimpy corset in front of
Justin Timberlake
, who is almost half her age at 26.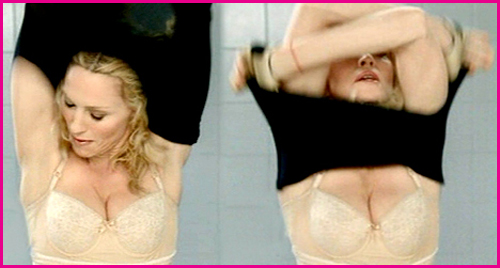 Her flesh-coloured outfit is not unlike the infamous
Jean Paul Gautier
basque she wore in Express Yourself in 1989 and if the clip is to be believed, she has barely aged a day in the two decades in between. Madonna also trade moves – and a kiss – with Timberlake in front of a giant clock performing a four-minute countdown.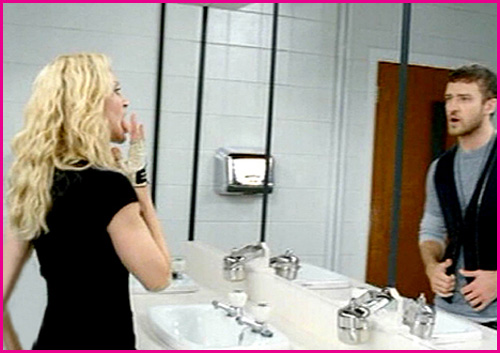 The two dance around on car bonnets, along a grocery moving checkout counter, in a bedroom. The video was filmed in London two months ago and was directed by French wunderkinds Jonas and François.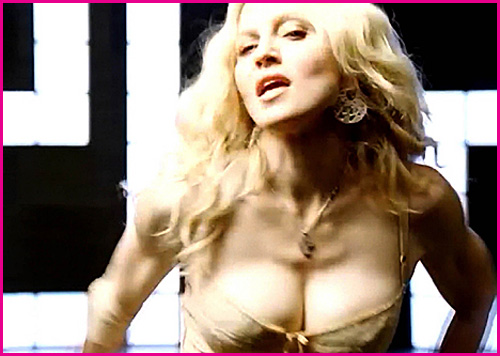 Of the new clip, Madonna said only: "Goody goody gum drops." The pulsating track, which was originally titled Four Minutes to Save the World, is the first single is off Madonna's latest album, Hard Candy, which will be released on April 29.