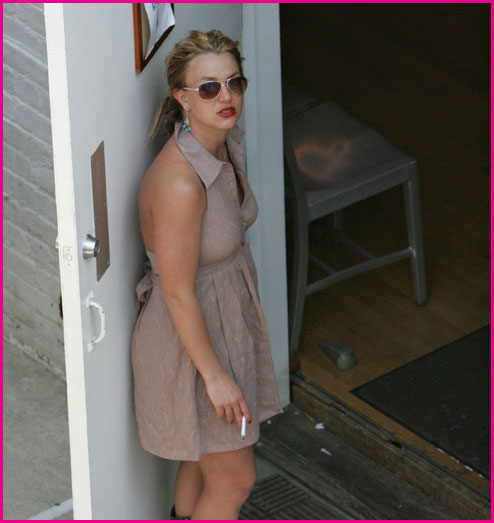 Britney Spears was spotted exiting Alleycat Recording Studios in Hollywood, looking comfy and casual in a khaki dress and shades while sipping a coke and puffing on her cigarette.
Last night marked the return of Britney to the small screen, as she made an appearance on the CBS sitcom "How I Met Your Mother." She played a love-struck receptionist in a tattoo-removal clinic who falls for the show's main character Ted.
Media and crisis management consultant Robbie Vorhaus told press the gig was a good move for the troubled pop princess.
"This will be remembered as the beginning of the return of Britney as an actress, a personality, as someone trying to be normal in a pretty crazed world. Good for her."