The happy twosome, Penelope Cruz and Javier Bardem, was spotted over the Easter weekend kissing and cuddling out on the balcony of their Nice, France luxury hotel. It looked like the perfect setting for a romantic getaway.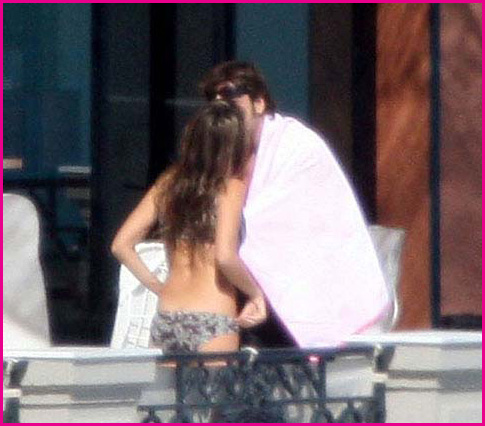 Whether they were at the hotel or out on the beach, the interaction between these two hotties made it abundantly clear that they're madly in love with each other.
Then on Monday, Cruz and Bardem arrived in Madrid, Spain, making their way through the airport, doing their best to avoid the paparazzi.