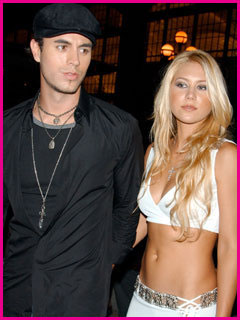 Former tennis star says commitment isn't for her
Anna Kournikova says she has no intention of tying the knot with boyfriend Enrique Iglesias.
'I'm never getting married,' she tells People when asked about her relationship with the singer. But adds: 'Everything is good.'
In December Anna, 26, was seen wearing a ring on her left hand, sparking rumours that the couple were engaged. They have been dating since 2001.
Enrique, 32, has frequently said he is not ready for commitment.
'I can't imagine marriage, kids and all that,' he says. 'I think it's great and that'll come with time – but right now I'm not ready to start a family.'